| | |
| --- | --- |
| Journal Title | JPK (Jurnal Pendidikan Khusus) |
| ISSN | 1858-0998 (print) | 2580-6475 (online) |
| DOI Prefix | prefix 10.21831 by |
| Editor in Chief | Dr. Ishartiwi |
| Publisher | Department of Special Education, Faculty of Education, Universitas Negeri Yogyakarta in collaboration with Asosiasi Profesi Pendidikan Khusus Indonesia |
| Frequency | 2 issues per year |
| Citation Analysis | Google Scholar |
Jurnal Pendidikan Khusus (JPK) adalah jurnal berkala ilmiah yang diterbitkan oleh Jurusan Pendidikan Luar Biasa Fakultas Ilmu Pendidikan dan Prodi S2 Pendidikan Luar Biasa Universitas Negeri Yogyakarta. JPK terbit dua kali dalam satu tahun, setiap Mei dan November. JPK memuat artikel ilmiah mengenai kajian pendidikan anak berkebutuhan khusus. Artikel dapat berupa artikel ilmiah hasil penelitian atau artikel ilmiah pemikiran.
Pengelola JPK menerima dengan baik kontribusi pada akademisi, ilmuwan, professional (guru atau pendidik, widya iswara, dan fungsional dalam bidang terkait), dan peneliti dalam disiplin ilmu pendidikan anak berkebutuhan khusus untuk dipublikasikan. Artikel yang akan dipublikasikan akan melalui proses seleksi naskah, telaah mitra bebestari, dan penyuntingan.
Jurnal Pendidikan Khusus telah terakreditasi Sinta:
Cara mendaftarkan artikel | Article Submission [klik disini]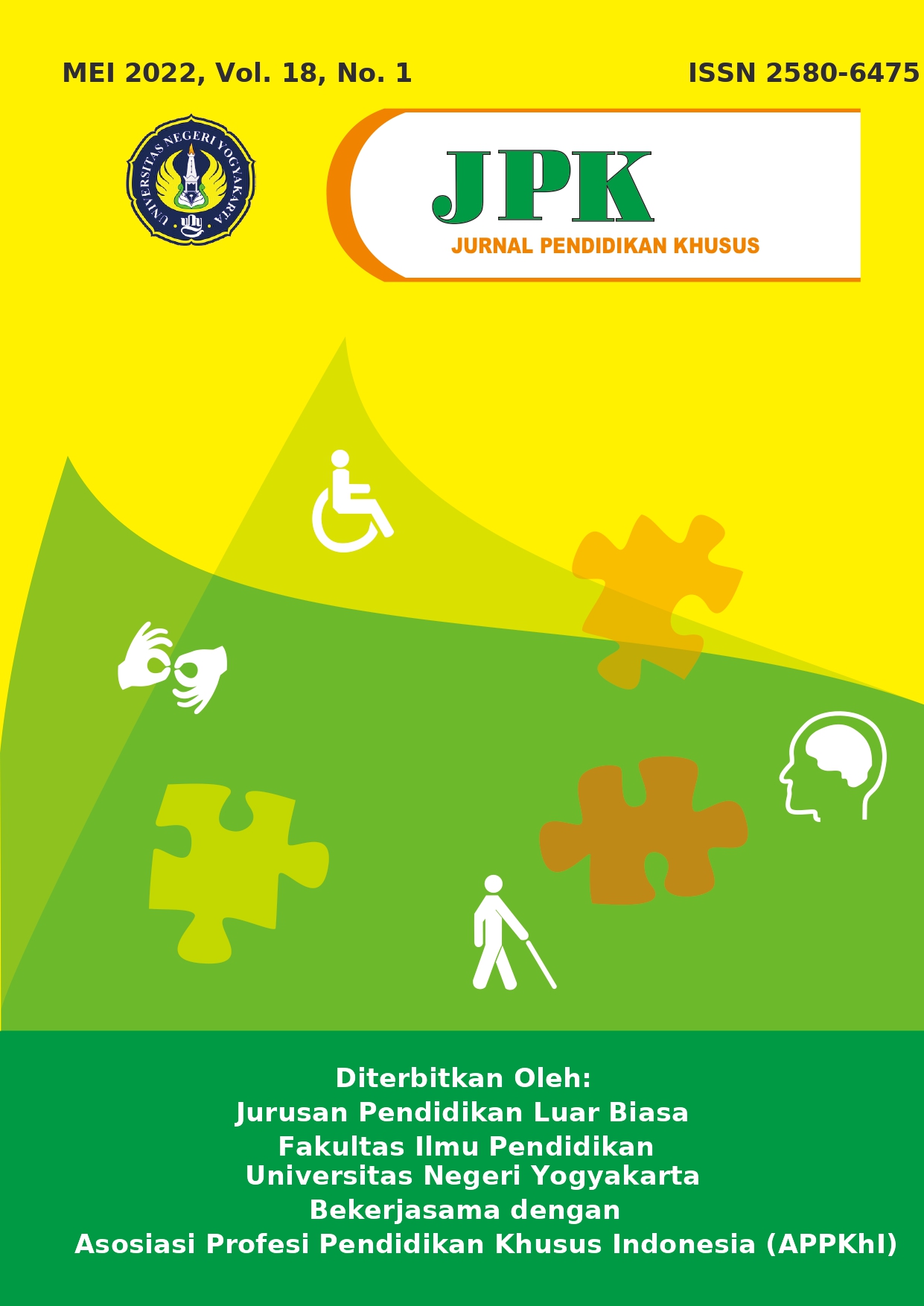 Announcements
No announcements have been published.