THE STRUCTURE AND CHEMICAL COMPOSITION OF SEMICONDUCTOR MATERIAL Sn(Se0,2S0.8) THIN FILM PREPARED USING EVAPORATION METHOD FOR SOLAR CELL APPLICATION
Abstract
This research aims to grow a thin film Sn(Se0.2S0.8) by evaporation method. The researcher can understand the effect of spacer variations towards the crystal structure, lattice parameter, surface morphology, and chemical composition of Sn(Se0,2S0,8) thin film. The process of Sn(Se0.2S0.8) thin film preparation was done by using the evaporation method with pressure about 2 x 10-5 mbar. The process of Sn(Se0.2S0.8) thin film deposition was performed by giving some space between the substrate and the source i.e. 25 cm, 15 cm, and 10 cm. Characterization process was performed by using X-ray Diffraction (XRD) to determine the structure and parameter of thin film, Scanning Electron Microscopy  (SEM) to determine the thin film of surface morphology, and Energy Dispersive Analysis X-Ray (EDAX)  to determine the chemical composition of the thin film. The result of XRD characterization show that the Sn(Se0.2S0.8) thin film was  polycrystalline and it has an orthorombic crystal structure, with the lattice parameter  were sample 1 (spacer 25 cm): a = 4.306 Å, b = 11.30 Å, c = 4.139 Å; sample 2 (spacer 15 cm): a = 4.286 Å, b = 11.18 Å, c = 4.123 Å; sample 3 (spacer 10 cm): a = 4.301 Å, b = 11.30 Å, c = 4.143 Å. The result of SEM characterization in the sample 2 of Sn(Se0.2S0.8) showed that the surface morphology of the sample consisted of homogeneous oval shaped grains, with the diameter size of crystal grains on the surface about 0.3 μm – 0.5 μm. The result of EDAX analysis showed that comparison of percentage of chemical composition thin film Sn(Se0.2S0.8) was 1 : 0.11 : 0.79.
Keywords: evaporation method, semiconductor Sn(Se0.2S0.8), solar cell, material characteristics
DOI:
https://doi.org/10.21831/jsd.v4i2.9102
Refbacks
There are currently no refbacks.
Copyright (c) 2016 Jurnal Sains Dasar
=======================================================================================================================================================
=======================================================================================================================================================
Indexer :












=======================================================================================================================================================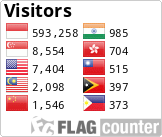 View My Stats