SYNTHESIS OF BIODIESEL FROM KAPUK SEED OIL (Ceiba Pentandra L) AT VARIATION STIRRING DURATION IN TRANSESTERIFICATION PROCESS
Abstract
The synthesis of biodiesel targeted as SNI 04-7182-2006 standard has been done from kapuk randu seed, following two steps i.e. sokhlet extraction process of kapuk seed oil from kapuk seed using n-heksane as a solvent, and the production of biodiesel from kapuk seed oil by transesterification process using methanol and KOH as catalyst. Transesterificatin process was performed at temperature 50 oC with the variation of stirring duration as followed  50, 75, 100 and 125 minutes. The kapuk randu extraction resulted  % kapuk randu seed oil, while the transestherification process resulted around 55 - 65%. The biodiesel product characteristics provided the density value of all biodiesel at stirring durations variation are suitable with SNI standard (850 – 890 kg/m3), the viscosity value of all biodiesel are  higher than the range SNI value (2,3 – 6,0 cSt). While the flash point values are lesser than SNI standard (10160 - 11000 cal/g).
Keywords: kapuk randu seed, transestherification, biodiesel
DOI:
https://doi.org/10.21831/jsd.v4i2.9097
Refbacks
There are currently no refbacks.
Copyright (c) 2016 Jurnal Sains Dasar
==========================================================================================================
==========================================================================================================
Indexer :











==========================================================================================================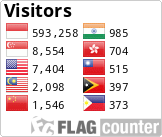 ==========================================================================================================