THE APPLICATION OF NATURAL ZEOLITE FROM CIAMIS AS TiO2 PHOTOCATALYST SUPPORT FOR RHODAMINE B DYE PHOTODEGRADATION
Intan Cahaya Dani
,
Budiawan Budiawan
,
Abstract
Heavy metals such as nickel and cadmium from the waste of human activities (industry, domestic,) can lead the pollution and sediments deposited on the seabed. Water pH changing, can lead to the release (leaching) metals in the sediment into the water body and then it will be bioaccumulated on biota arround the environment. To see the effect of pH changing on the release (leaching) of these metals, extracting the sediment at pH variations has done (TCLP method). From the results of detection metals cadmium (Cd) and nickel (Ni) release studies, to see the hazards of cadmium and nickel metal, carried out a simulation of bioaccumulation test on biota using bioindikator Cyprinus carpio (OECD Guideline 305). Based on the analysis of data obtained in the nickel content in the sediment extract pH 3, 5 and 7 reached 2.55 to 27.94 µg/g, while for cadmium reaches 4.31 to 4.68 µg/g. Observation of metallic nickel and cadmium bioaccumulation in fish hass done for 28 days by looking at levels of cadmium and nickel on the gills of fish and meat. In the flesh of fish, the highest cadmium concentration of 3.179 µg/g while in the gills is 5.392 µg/g. The highest nickel concentrations in fish flesh is equal to 4.557 µg/g while for gill is equal to 10.417 µg/g. The study results indicate the presence of cadmium and nickel metal accumulation on biota.
Keywords: TCLP method, biota, Cyprinus carpio
DOI:
https://doi.org/10.21831/jsd.v4i1.8442
Refbacks
There are currently no refbacks.
Copyright (c) 2016 Jurnal Sains Dasar
==========================================================================================================
==========================================================================================================
Indexer :











==========================================================================================================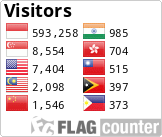 ==========================================================================================================