Rancang Bangun Alat Ukur Kelajuan Udara Tipe Thermal Terintegrasi Termometer Udara Berbasis Sensor LM35 dan PT100
Abstract
Penelitian ini bertujuan untuk merancang bangun alat ukur kelajuan udara tipe thermal yang terintegrasi termometer udara menggunakan sensor LM35 dan PT100. Penelitian dimulai pada bulan Mei  s/d Oktober 2016. Penelitian dilakukan di Laboratorium Elektronika dan Instrumentasi Jurusan Pendidikan Fisika Universitas Negeri Yogyakarta. Rancang bangun alat ukur kelajuan udara ini terdiri dari dua tahapan yaitu, perancangan perangkat keras (hardware) dan perancangan perangkat lunak (software). Perancangan perangkat keras terdiri dari perancangan sensor (LM35 dan PT100), perancangan IC LM317, perancangan pengolah data dan display. Perancangan perangkat lunak menggunakan bahasa C. Berdasarkan hasil pengujian yang telah dilakukan didapatkan bahwa keluaran sensor LM35, yaitu tegangan sebanding dengan perubahan temperatur, yang memiliki sensitifitas sebesar 0,009 volt/ºC dan tegangan keluaran awal dari sensor pada saat temperatur 0 ºC sebesar 0,041 volt. Keluaran sensor PT100, yaitu resistansi sebanding dengan perubahan temperatur yang memiliki sensitifitas sebesar 0,391 Ω/oC dan resistansi keluaran awal dari sensor pada saat 28 oC sebesar 100,8 Ω. Persen error dari pengujian alat ukur kelajuan udara tipe thermal sebesar 4%.
DEVELOPMENT OF THERMAL TYPE ANEMOMETER
INTEGRATED WITH AIR THERMOMETER USING  LM35 SENSOR AND PT100 SENSOR
This research aimed to design a thermal type anemometer integrated with air thermometer using Lm35 sensor and PT100 sensor. The study began in Mei until Oktober 2016. The study was conducted at the Laboratory of Electronics and Instrumentation, Department of Physics Education, State University of Yogyakarta. The design of the thermal type anemometer consists of two stages, namely, the design of the hardware and software design. Hardware design consists of a sensor system design (LM35 and PT100),  LM317 design, system design for data processing and display. Software design using C language. Based on the results of tests that had been done, shows that the sensor output LM35, whic is voltage is proportional to temperature changes, which had a sensitivity of 0.009 volts / ºC and initial output voltage of the sensor when the temperature reach 0 °C is 0,041 volts. PT100 sensor output, which is resistance is proportional to temperature changes, which had sensitivity of 0.391 Ω/oC and initial output resistance of the sensor when temperature reach 28 °C is 100,8 Ω. Error percent of thermal-type air speed measuring instrument testing is 4%.
Keywords
Anemometer, Thermal, LM35, PT100
References
McGraw-Hill. 2005. Concise Encyclopedia of Science & Technology, Fifth Edition. Pennsylvania State University.
Agung Nugroho Adi. 2010. Mekatronika Yogyakarta. Graha Ilmu
AllDatasheet. 2016. Texas Instrument.
Abdul Kadir. 2013. Panduan Praktis Mempelajari Aplikasi Mikrokontrler dan Pemogramannya Menggunakan Arduino. Yogyakarta. Penerbit ANDI.
Bolton, W. 2006. Sistem Instrumentasi dan Sistem Kontrol. Jakarta. Penerbit Erlangga
Bentley, John P. 2005. Principles of Measurement System. Malaysia. Pearson Prentice Hall.
DOI:
https://doi.org/10.21831/j.%20saind%20dasar.v6i2.15296
Refbacks
There are currently no refbacks.
Copyright (c) 2017 Laila Katriani, Subroto Subroto, Asri Setyaningrum, Widi Sulistia N

This work is licensed under a
Creative Commons Attribution-ShareAlike 4.0 International License
.
=======================================================================================================================================================
=======================================================================================================================================================
Indexer :












=======================================================================================================================================================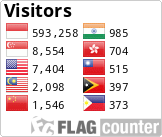 View My Stats