THE EFFECT OF VOLUME VARIATION OF SILVER NANOPARTICLE SOLUTION TOWARDS THE POROSITY AND COMPRESSIVE STRENGTH OF MORTAR
Abstract
As the world is growing rapidly, people need better building materials such as mortar. The aim of this research is to determine the effect of adding silver nanoparticle solution towards the porosity and compressive strength of mortar. This research was started by making silver nanoparticle solution from nitrate silver (AgNO3). The solution is then characterized using Uv-Vis spectrophotometer. 5 mM silver nanoparticle is added in the process of mortar production with volume variation of the silver nanoparticle solution. The porosity, compressive strength, and the content of mortar were determined by digital scale, universal testing machine, and X-ray diffraction, respectively. For silver nanoparticle solution volumes of (in mL) 0, 5, 10, 15, 20, and 25 the porosity obtained are (in %) 20.38, 19.48, 19.42, 18.9, 17.8, and 17.5, respectively. The best increase in compressive strength is obtained for (in MPa) 29,068, 29,308, and 31,385, with nanoparticle solution volumes of (in mL) 5, 10, and 15
Keywords: mortar, silver nanoparticle, compressive strength
Keywords
mortar, silver nanoparticle, compressive strength
References
ASTM, 2003, Concrete and Aggregates: Annual Book of ASTM, Vo1.04.02, Philadelphia.
Florence, S. & Konstantin, S. 2010. Nanotechnology in Concrete-A Review. Construction and Building Material 24: 2060-2071.
Jain, P.K. & Jain, V. 2006. Impact of Nanotechnology on Healthcare-Application in Cell Therapy and Tissue Engineering. Nanotechnology Law & Bussines 3(4): 411-418.
Kim, B.J. Park, C.S. Murayama, M. & Hochella, M.F. 2010. Discovery and Characterization of Silver Sulfide Nanoparticles in Final Sewage Sludge Product, Environonmental Science & Technology 44(19): 7509-7514.
Mulyono, T. 2003. Concrete Technology. Yogyakarta: Andi Offset.
Pacheco-Torgal, F. & Jalali, S. 2010. Nanotechnology: Advantages and drawbacks in the field of construction and building materials. Construction and Building Material, Elsevier. Elsevier. 25(2): 582-590.
Ramsden, J.J. 2009. Applied Nanotechnology. Oxford: Elsevier.
Sobolev, K. Flores, I. Hermosillo, R. & Torres-Mertinez, L.M. 2008. Nanomaterials and Nanotechnology for High-Performance Cement Composites. International Concrete Abstracts Portal, 254: 93-120.
Tanvir, M. & Nur, Y. 2010. Strength Enhancement of Cement Mortar with Carbon Nanotubes. Transportation Research Board of the National Academies 2142: 102-108.
Tjokrodimuljo, K. 2004. Concrete Technology. Yogyakarta: UGM Press.
Wancik, A. Satyarno, I. & Tjokrodimuljo, K. 2008. Cement Mortar Composite Styrofoam Bricks. Forum Teknik Sipil XVIII(2): 780-787.
DOI:
https://doi.org/10.21831/jsd.v5i1.12673
Refbacks
There are currently no refbacks.
Copyright (c) 2016 Jurnal Sains Dasar

This work is licensed under a
Creative Commons Attribution-ShareAlike 4.0 International License
.
=======================================================================================================================================================
=======================================================================================================================================================
Indexer :












=======================================================================================================================================================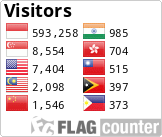 View My Stats