ISSN: 1829-8028 (Print), 2655-5182 (Online)
Jurnal Ekonomi dan Pendidikan (JEP) is a national scientific journal with open access and peer-reviewed published by the Department of Economics Education, Faculty of Economics, Universitas Negeri Yogyakarta, Indonesia in collaboration with Aspropendo
JEP publishes theoretical or research manuscripts related to:
Economics
Education
Economics Education
Education Economics
JEP is issued biannually, i.e. April and October.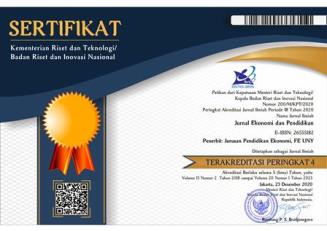 JEP has been ACCREDITED at rank 4rd (Sinta 4) by the Ministry of Research, Technology and Higher Education of Indonesia according to the Decree (SK) No. 200/M/KPT/2020. It is valid from Vol. 15 No. 2  (2018) until Vol. 20 No. 1 (2023).
| Edisi Lengkap | Pedoman Penulisan | Pengiriman Naskah Online | Kontak |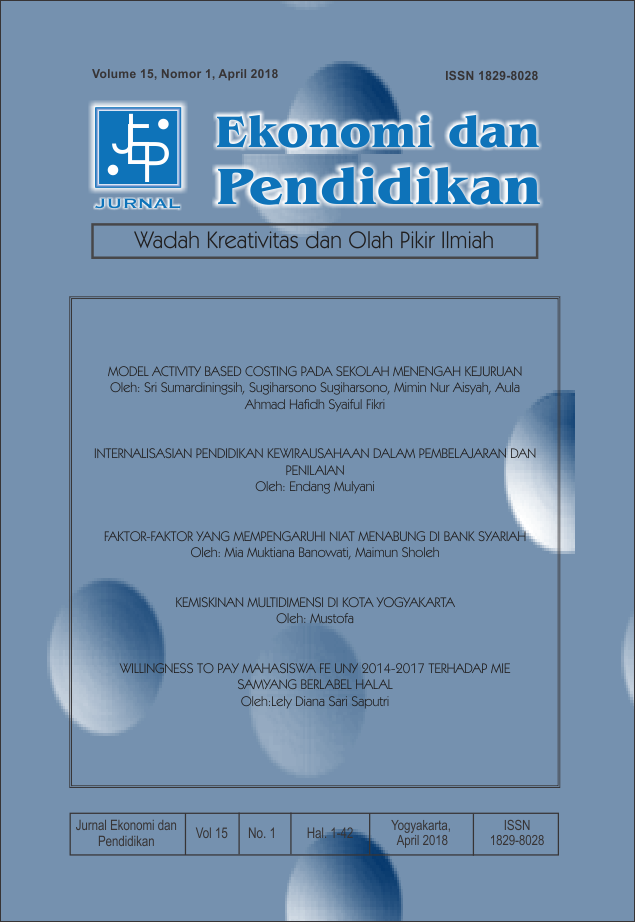 Call for Papers:
If interested, please send your article via this link
Vol 20, No 1 (2023)
Table of Contents
Articles