The Lingua Pedagogia is peer-reviewed journal that seeks to advance knowledge and practice in all areas of EFL teaching. The journal publishes empirical, theoretical, methodological, and practice-oriented articles and book reviews covering topics relevant to EFL teaching biannually. Particular consideration is given to empirical (research-based) articles using quantitative, qualitative, and mixed methodology.
Each issue of this journal is not limited to comprehensive syntheses of studies towards developing new understandings of English teaching, but also explores scholarly analyses of issues and trends in the field.
Articles in the following areas are welcome:
theoretical/conceptual research with implications for EFL teaching
original research regarding EFL teaching
in-depth reviews of the research and literature in specific areas of EFL teaching
case studies demonstrating the application of innovative EFL teaching methods and strategies that highlight critical or often overlooked issues
manuscripts addressing the unique challenges encountered by EFL teachers in applying their knowledge and skill in the classroom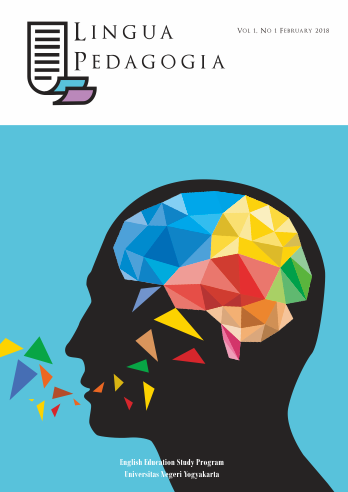 Announcements
No announcements have been published.