PEMBELAJARAN BERBASIS TRAINER PENGENDALI ELEKTROMAGNETIK UNTUK MENINGKATKAN HASIL BELAJAR SISWA
Fivia Eliza
, Universitas Negeri Padang, Indonesia
Abstract
Abstract
The problem in learning Electromagnetic Control System that implemented at SMKN 1 Padang is about media. This research is oriented because there are many students learning outcomes that still not reach the KKM at Electromagnetic Control System subject grade XI TITL in SMKN 1 Padang. There are many factor which influence the low of students learning outcomes such as learning process by using conventional method and media that used by teacher in learning are module and only use the whiteboard. Based on these factors, then conducted the research in experiment form to increase students learning outcomes by using learning media of electromagnetic control trainer. The method that use in this research is quasi experiment with Pretest-Posttest One Group Design. Subject of this research are students grade XI TITL A SMKN 1 Padang, which consist of 31 students. Data collecting in the research use objective test (Pretest-Posttest). The result of research indicated that there is an increasing of students learning at Electromagnetic Control System subject. Increasing occurs at high level (0,71) where 18 students are on high level and 13 others are on middle level increasing.
Key words : Learning Media, Trainer, Electromagnetic Control System
Abstrak
Penelitian ini dilatarbelakangi oleh proses pembelajaran yang berpusat pada guru (teacher centered) yang mengakibatkan banyaknya hasil belajar siswa yang belum mencapai KKM pada mata pelajaran Sistem Pengendali Elektromagnetik kelas XI TITL di SMKN 1 Padang. Banyak faktor yang mempengaruhi rendahnya hasil belajar siswa diantaranya adalah proses pembelajaran dengan metode yang bersifat kovensional dan media yang digunakan oleh guru dalam pembelajaran berupa modul dan menggunakan papan tulis saja. Berdasarkan faktor tersebut, maka dilakukan penelitian untuk meningkatkan hasil belajar siswa dengan menggunakan media trainer pengendali elektromagnetik. Metode yang digunakan pada penelitian ini adalah quasi eksperimen dengan Pretest-Posttest One Group Design. Subjek penelitian ini adalah siswa kelas XI TITL A SMKN 1 Padang, yang terdiri dari 31 orang siswa. Pengumpulan data dalam penelitian ini menggunakan tes (Pretest-Postest) berupa soal objektif. Soal tes yang digunakan terlebih dahulu dilakukan ujicoba untuk mengetahui validitas, reliabilitas, tingkat kesukaran, dan daya pembeda soal. Berdasarkan hasil ujicoba, diperoleh 25 item soal tes sebagai instrumen penelitian.Hasil penelitian dan analisis data menunjukkan bahwa terdapat peningkatan hasil belajar siswa kelas XI TITL di SMKN 1 Padang pada mata pelajaran Sistem Pengendali Elektromagnetik. Peningkatan yang terjadi berada pada taraf tinggi (0,71), 18 orang siswa mengalami peningkatan taraf tinggi dan 13 siswa lainnya mengalami peningkatan taraf sedang.
Kata kunci
: media trainer, pengendali elektromagnetik, hasil belajar
DOI:
https://doi.org/10.21831/jee.v2i1.19942
Refbacks
There are currently no refbacks.
Copyright (c) 2019 Jurnal Edukasi Elektro

This work is licensed under a
Creative Commons Attribution-ShareAlike 4.0 International License
.
Indexed by: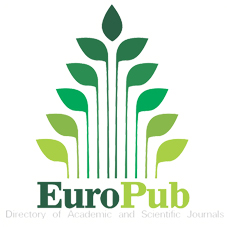 Supported by:

JURNAL EDUKASI ELEKTRO by Jurusan Pendidikan Teknik Elektro, Fakultas Teknik UNY distributed under a Creative Commons Attribution 4.0 International License based on the copyright of https://journal.uny.ac.id/index.php/jee/.